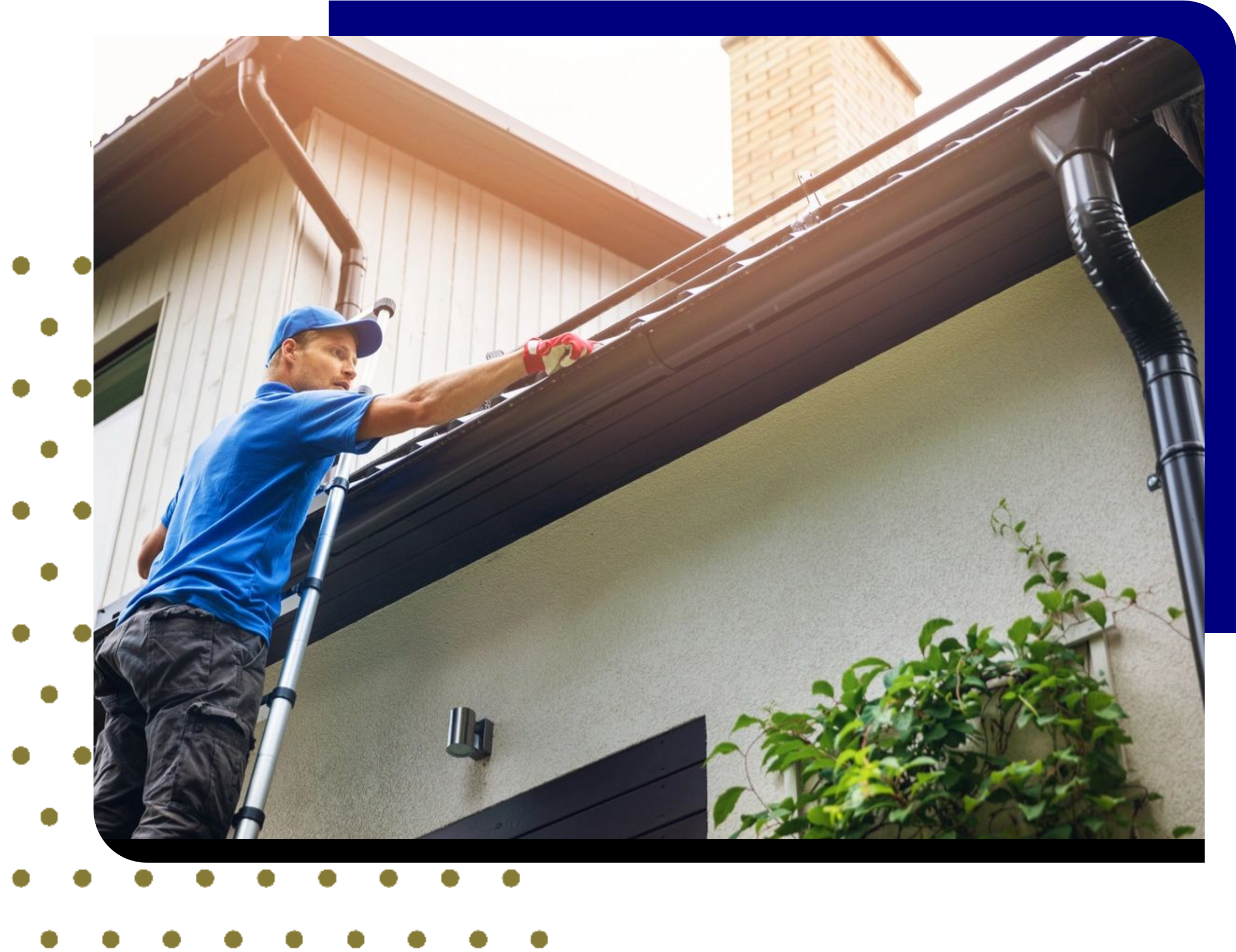 Six Inch Gutter Installation and Service in Knox County, TN
Your gutters are an important feature in your home. On rainy and snowy days, they help ensure all precipitation drains off your roof properly. This drainage system prevents water damage to your home's roof, siding, and foundation, as well as the lawn and landscaping that surrounds your home.
Without a proper gutter system, the water damages that are so often consequential can be expensive to repair or replenish. In the wintertime, your roof may form icicles that can break off and become hazardous to your family and guests.
Hazards to your home, family, guests, and lawn are prone to occur if your gutter system is overdue for replacement. Your gutter will inevitably experience wear and tear over time, such as the development of cracks, seam separation, algae growth, and more. Because of this, you'll need to replace your gutters once every 20 years.
Our Expert Gutter Installers
At Clinch River Gutter, we can accomplish our gutter replacement and installation services in a quick manner without sacrificing the appearance and quality of your new gutters.
Our experienced and knowledgeable gutter installers are happy to replace your old and worn-down gutters, then replace them with any gutter of your choice. We can expertly install four-, five-, or six-inch gutters, as well as seven- or eight-inch gutters. Choose from our selection of aluminum or copper gutters and round or box-shaped gutters. We'll also be happy to install downspouts as a crucial element of your gutter system.
We want to ensure that you're satisfied with your new four-, five-, or six-inch gutter system, or whatever size and type of system you choose to go with. That's why we prioritize not only the appearance of the job but the quality of the product and our services.
When you're in need of gutter repair, replacement, or installation services for your home in Knox County, TN, reach out to our friendly and skilled gutter installers through our contact page. We look forward to hearing from you and offering our free estimate and affordable prices.